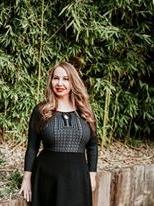 Suzi Trinidad
Realtor
 "I believe there is no place like home and being able to help clients provide for their family an
Trinidad Infinity Properties
1255 W. Colton Ave.
Redlands, CA

I'm a broker who understands the need for excellent client services, which stems from my colorful and decorated sales background. From multi-million dollar producer to family real estate, I recognize the demand for distinctive real estate representation.
Today, as a broker specializing in the Inland Empire and Orange County markets in Southern California, I couldn't ask for a better job. It's a great feeling to live and work in an area with so many wonderful clients and real estate opportunities. I've lived here all of my adult life, and every day I gain a greater appreciation for all that this area has to offer.
As a full time broker, my approach to real estate is centered around getting to know my clients as real people, and taking care of them from beginning to end. I believe there is no place like home and being able to help clients provide for their family and future is truly priceless. I get great satisfaction out of being able to put my energy into helping people make the best decisions in real estate.
Specialties
Buyer's Agent
Listing Agent
Short-Sale
Highly likely to recommend
02/11/2022 - mrmarkwquinn
Sold a single family home in 2021 for approximately $750K in Los Angeles, CA 90744.
Suzi sold our home. We were concerned we couldn't get what we wanted for it but she priced it right because we got multiple offers over asking price. She advised us on which offers could be strong and which ones could have left us in long negotiations. She was a great strategist and made selling our house so easy. She can negotiate anything.
Highly likely to recommend
11/24/2021 - glendiv0107
Bought a single family home in 2021 for approximately $475K in Hemet, CA 92545.
We have been working with Suzi for the last 3 years. We were very picky with what we wanted for a home and she always understood. Suzi was very patient with us and would always make time to show us homes. I loved working with her she is real and honest! She helped us find our home and had been with us every step of the way. Thank you Suzi ??
Highly likely to recommend
11/12/2021 - Manuel Ramirez
Bought and sold a single family home in 2021 for approximately $475K in San Bernardino, CA 92404.
The sweetest Person I've ever met! Fast on her feet and reflexes of a lioness when it comes to business! Not did she represent me as a buyer but as a seller also! Highly recommend her as a realtor and as a great friend! Thank you Suzi Trinidad for taking care of my families needs!
Highly likely to recommend
09/15/2021 - Bertha E. Barba
Sold a single family home in 2021 in Garden Grove, CA 92843.
My daughter referred Suzi Trinidad to me for the sale of my home. I had met Suzi while she was helping my daughter and her husband to find their home. Suzi found a beautiful place for them to call home. When the time came to sell my own home, I knew that Suzi would be the right person to sell it. For me selling the place that I called home for 25 years and where i raised my children was a bit hectic and perhaps event traumatic. Leaning on Suzi during this transition sure made it a lot less stressful. Suzi was always calm and listened to every concern and request for information. It was a pleasure to work with her from start to finish. Suzi is very responsive, kind, and a constant professional. She knew exactly what to do to get our house sold. She even got me $25,000 more than the asking price. I'm looking forward to working with Suzi in the purchase of my new home. I'm forever impressed with Suzi's professionalism and her genuine interest in assuring that I was satisfied with the sale of my home. The best part is that I now have a new friend - a friendship that will continue to grow!
Highly likely to recommend
07/29/2021 - Melissa Renee Talley
Bought and sold a single family home in 2021 for approximately $425K in Banning, CA 92220.
Working with Suzi has been WONDERFUL. Buying a home is a very exciting and stressful journey and Suzi has been there Every Step of The Way. Weekends looking at houses, lots of texts, lots of calls, lots of paperwork! At every turn she was right there helping, explaining and just being AMAZING. Thank you Suzi for ALL YOU HAVE DONE! We appreciate you SO MUCH!
Highly likely to recommend
03/19/2021 - zuser20161101164432078
Bought a single family home in 2021 for approximately $300K in Banning, CA 92220.
Suzi is the ultimate professional—knowledgeable, conscientious, and personable. Her patient and caring demeanor minimized my stress, and instilled in me the confidence that all would turn out well. And it did!
Highly likely to recommend
10/01/2020 - Carl Henriksen
Sold a single family home in 2020 for approximately $575K in Big Bear City, CA 92315.
Suzi is really on the ball, and she has lots of patience with difficult clients like me, who drag their feet on things like DocuSign's and stuff. And she keeps abreast with current home values, so you can be assured your home for sale will get as much as possible for you. Thanks so much Suzi!
Highly likely to recommend
07/12/2020 - joescorp25
Sold a home in 2020 in Lake Arrowhead, CA 92325.
Suzi helped me sell a very difficult house to sell. Not because it was a bad home but it needed the right buyer. The house was in the mountains and had a lot of stairs and the house was on the market for over the year but Suzi was persistent and promised me that the house would sell, it just needed the right buyers. Of course there was a lot of interest (must have had over 100 people view the house) and 1 day I got the call someone put a bid on it. We were so happy yet nervous they might pull out. I'm happy to say Suzi sold the house in late June 2020 after the house had been on the market for a long time.
Suzi was so personable and helpful and knows her business. We needed some work done on the house to sell it and she knew the contacts in the mountains to get the right contractors up there. I'm so glad I went with Suzi and I know she will put her heart into selling your house or helping you find one. When we look for another house we will definitely use Suzi. Thanks for everything Suzi!!!
Highly likely to recommend
04/22/2019 - sundrahannah51
Sold a single family home in 2019 for approximately $400K in Menifee, CA 92585.
Suzi was God sent! We started out with another realtor. When our contract ended, we interviewed realtors in search of another one. Everyone wanted to low ball us on the price of our home. Suzi was recommened to us from another person in the industry. He said she was the person he called anytime someone has a hard time selling there home. "She has sold every home I sent her way" he said. So we called her. And the rest is history! From the time we met Suzi she was positive, attentive, extremely knowledgeable, and just a joy to work with. She put our needs first. She truly earned her commission. She keeps you informed and she pays attention to detail. We love her because she really cares and trys to keep money in your pocket. Thank God for Suzi Trinidad, a true realtor in every sense of the word!!! If you want your home sold. CALL SUZI TODAY!!!!!
Highly likely to recommend
12/17/2018 - mavarvision
Bought a single family home in 2018 for approximately $325K in San Bernardino, CA 92404.
Suzi not only sold my Wife and I our first home, but she treated us like family while doing so! This lovely lady is not only smart and knowledgeable, but one hell of a hustler! She will make sure she gets you just what you're looking for! Thank you very much Suzi Trinidad! We're forever grateful to you!